Pinnacle Piping provides 24-hour emergency HVAC services to keep your mechanical systems running at its pinnacle performance while minimizing operational costs. When you partner with us, you also gain access to a personalized client portal that provides real-time information on service history and work orders along with digital invoicing schedules for all of your HVAC, plumbing, and fire protection systems.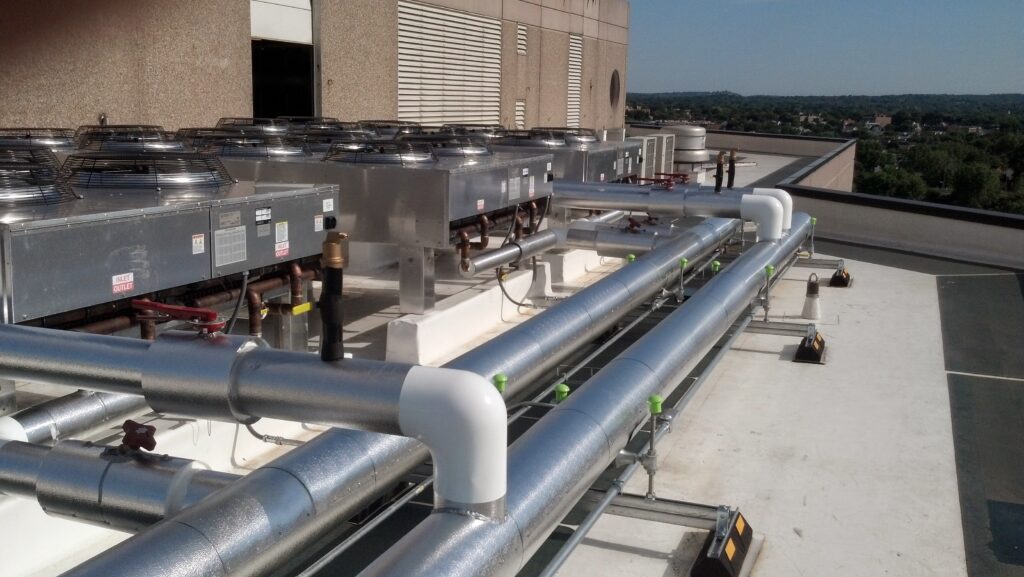 From Concept to Completion
No matter if your project requires a retrofit of an existing system, or constructing a new building, Pinnacle Piping's Design-Build services ensures you will have a single point of contact who will be responsible for all aspects of your HVAC design and installation needs.
From the initial design concept, through the completion of the physical installation, Pinnacle Piping manages all phases of your commercial HVAC project.  Beginning by ensuring your system's initial installation achieves maximum efficiencies, we design our systems with your long-term energy consumption requirements in mind.
our Maintenance services:
Pinnacle Piping has designed and built and serviced hundreds of HVAC systems since our launch in 2003.
From the most basic maintenance to the air conditioning is out on a 90 degree day, Pinnacle's experienced and highly trained team of technicians are on-call 24/7 to assist you at all levels of your systems maintenance and service needs. 
HVAC Design, Installation, Maintenance & Repair
Our team has experience with a variety of chilled water, hot water, and steam distribution systems and equipment, including:
Air Curtains
Air/Roof Top Air Handling Units
Boilers
Buffer Tanks
Chemical Exhaust Boxes
Chilled Beams
Chillers
Cooling Towers
Energy Recovery Units
Exhaust Boxes
Exhaust Fans 
Fan Coil Units
Fan Powered Boxes
Fuel Oil Leak Detection Systems
Fuel Oil Transfer Pumps
Fume Hoods
Glycol feed Pumps
Heat Exchangers 
Humidifiers
Multi-Stage Steam Pressure Reducing Stations
Pumps
Radiant Floor Heating Systems
Radiant Panels
Side Stream Filters
Snow Melt Systems
Unit Heaters
Variable Air Volume Boxes
Water Treatment